The Cone® Community Collection of fabrics is designed to support and raise awareness for worthy causes that align with the values and soul of Cone Denim.
This collection, we are supporting Mental Health Awareness. We are pleased to partner with The Child Mind Institute, an independent, national nonprofit dedicated to transforming the lives of children and families struggling with mental health and learning disorders by giving them the help they need to thrive.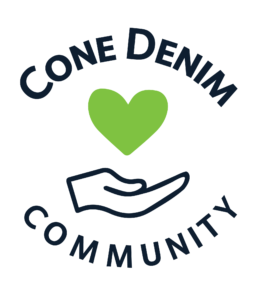 1 in 5 children have a mental health or learning disorder – more than the number with asthma, peanut allergies, diabetes and cancer combined.

50% of mental health disorders begin before age 14 and 75% begin before age 24.

6,000+ US adolescents die by suicide every year. 1.2 million require emergency room care for suicide attempts or ideation.

40% of youth with diagnosable ADHD don't get treatment.

60% of youth with diagnosable depression don't get treatment.

80% of youth with a diagnosable anxiety disorder don't get treatment.
The Child Mind Institute, a leading independent nonprofit in children's mental health, provides evidence-based care, delivers educational resources, trains educators in underserved communities, and develops breakthrough treatments.