Cone Denim Mills. A True Original.
Our legacy is closely tied to the development of denim as we know it today. Numerous industry firsts have made us a trusted denim supplier since 1891.
Cone Denim Established
Brothers Moses and Ceasar Cone founded the Cone Export and Commission Company in 1891 in New York City. The company acted as the marketing agency for 90% of southern mill owners. The company actually saved many failing southern cotton mills from bankruptcy because it brought them much improved sales and encouraged the development of much better products.
Proximity Cotton Mills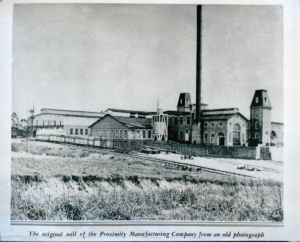 Proximity Cotton Mills, the Cone brothers' first mill, was established to weave denim in close "proximity" to the cotton fields, cotton gins, warehouses and rail lines. Weaving at Proximity began in 1896 with 7,500 spindles and 240 looms. To keep that many looms supplied with yarn, employees had to run the spinning machines night and day.
Revolution Cotton Mills
Revolution Cotton Mills, the Cone brothers' second mill, was established to weave cotton flannels. The mill was so modern that it "revolutionized" cotton manufacturing in the South.
White Oak Breaks Ground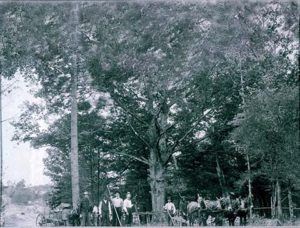 The Cone brothers began building another mill to help Proximity supply the world's growing demand for denim. They named the mill "White Oak" for the 200 year old oak tree that stood nearby.
White Oak - An Early Success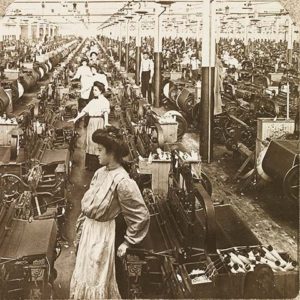 White Oak opened its doors and the first denim came off its looms in 1905. White Oak would soon become the largest denim mill in the world. By 1910, White Oak was supplying a third of the world's denim demand.
Proximity Print Works Finishing Plant
With the first printing machine in the South, the Cones opened Proximity Print Works to make increasingly popular printed fabrics.
Cone Partners with Levi's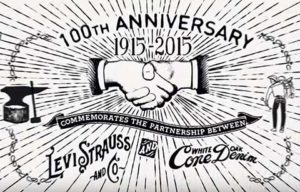 The centennial celebration of "the golden handshake" took place in 2015
Cone began its long-standing partnership with Levi Strauss as their sole supplier. Cone Mills 9 oz. denim is used in the Levi's 501. "XX" denim is born.
Indigo Rope Dye Range is Patented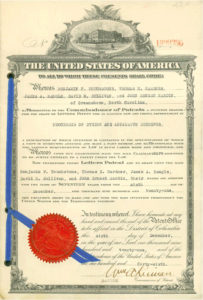 Cone White Oak employees are awarded a patent for the continuous rope indigo dyeing machine.
Sanforization
Cone investigates the new Sanforizer® machines invented by Sanford Cluett. Sanforized® denim launched within months. As published in DNR, Cone's production from Proximity and White Oak reaches 75 million yards per year.
Cone Deeptone Denim™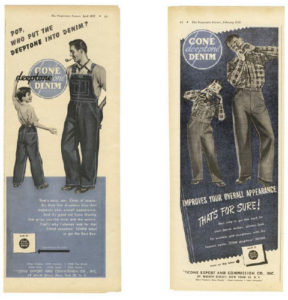 Cone's visionaries realized that denim must change with contemporary taste to survive in the marketplace. On April 24, 1936 they introduced Cone Deeptone Denim™. An innovation which quickly gained success in the marketplace due to its durable "leathery" finish, steadfast promise of stay-fast color and durability.
Sustainability as a Core Value
Cone was an environmentally responsible company long before public opinion or government regulation required it. Cone developed and built waste water treatment plants before other mills and treated wastewater before federal mandate required mills to do so.
Mills Receive Army-Navy "E" Award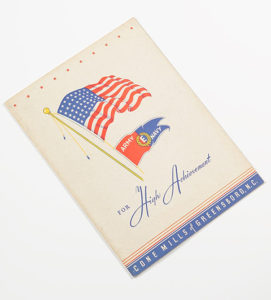 White Oak, Proximity and Revolution mills received the Army-Navy "E" Award as thanks for its help in the World War efforts through production of war materials. The armed forces bought about 70 percent of North Carolina mills' production during World War II - giving the textile and apparel industries a much-needed boost and opportunity to make an important contribution to the war effort.
Cone Mills Corporation is Created
Cone Mills Corporation was born of the merger of Proximity Manufacturing and Revolution Cotton Mills.
Pioneering Stretch Denim in the US
Cone Mills was the first producer in the US to manufacture and market stretch denim. The company maintained its leadership in work clothing fabrics but continued to develop this new type of product for the growing casual and sportswear clothing markets.
Pinto Wash Denim is Born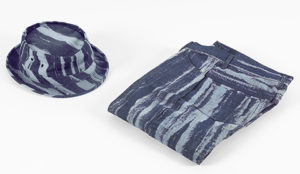 Greensboro was hit with a major hurricane and the White Oak mill was flooded. As a result, millions of yards of denim stored in the warehouse were soaked with water, and extra help was hired to help wash and dry the fabric to keep it from mildewing. A young merchandiser in the Cone NYC office suggested running the damaged denim goods through a solution to randomly remove dye and "Pinto Wash Denim" was born. An ad ran in the Daily News Record and designers, manufacturers and retailers rushed to place orders, making it a huge success.
Modernization
Air-jet and high speed shuttle-less looms introduced in plant modernization efforts. Sulfur dyes introduced into the dyeing process replacing part of the indigo.
Draper Selvage Looms are Re-Introduced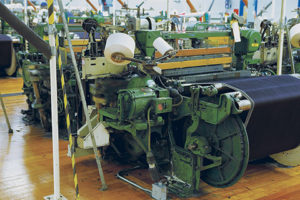 White Oak re-introduced Draper selvage shuttle looms.
Cone Patents S Gene® Yarn Technology
Cone Denim announces revolutionary proprietary S Gene® yarn technology, the first of its kind. S Gene® yarn with dual core technology is designed to provide superior stretch and recovery. To create these yarns, Cone starts with two core components – spandex and continuous filament which optimizes stretch and maximizes recovery. The dual-core yarn is wrapped in a spun covering to provide soft cotton hand and natural appearance with added stretch performance.
Debut of Sustainblue™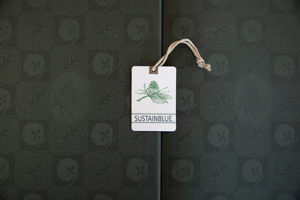 Cone Denim debuts its Sustainblue™ line of eco-friendly denim fabrics.
Cone 3D - Launch of R&D Incubator
The Cone 3D research incubator for technical product innovation was launched to focus on new technologies taking product innovation to the next level. The innovation efforts focused in the areas of performance, comfort, uniqueness, and sustainability. Cone 3D refers to Denim, Design, and Development.
Flame Resistant Denim Partnership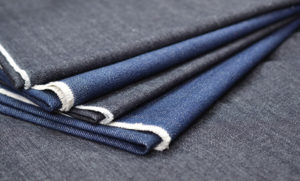 Cone Denim partnered with Westex® by Milliken® to produce flame resistant denim. The collection of Westex Indigo™ fabrics made with Cone Denim provide guaranteed flame resistance for the life of the garment with the same aesthetic, soft hand and inherent comfort found in traditional denim fabrics.
Natural Indigo Selvage Denim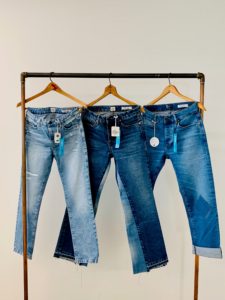 Cone Denim returns to its roots with the unveiling of Natural Indigo Selvage Denim, produced exclusively at its historic White Oak mill in Greensboro, NC. The Natural Indigo Collection is "Crafted with Care in the USA" and created in celebration of White Oak's 110 year anniversary. Cone Denim partnered with Stony Creek Colors for the exclusive supply of natural indigo dye for denim fabrics.
Partnership with CiCLO™
Technology that allows plastic-based fibers like polyester to degrade similarly to a natural fiber in marine environments, wastewater treatment plants, and landfill conditions.
Cone Denim First Denim Mill to Offer Forensic Verification of Cotton Traceability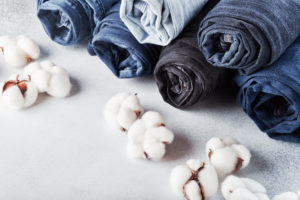 Cone Denim, a global leader in denim authenticity and sustainable innovation for more than 128 years and part of the Elevate Textiles portfolio of brands, is excited to partner with Oritain, the product and supply chain traceability specialist, to become the first denim mill to adopt the highest level of end-to-end traceability possible.
Zero-Liquid Discharge Waste Water Treatment System Installation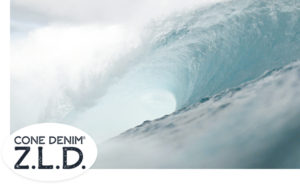 Cone installs a new, state of the art, Zero-Liquid Discharge wastewater treatment system at our mill in Parras, Northern Mexico. This customized ultrafiltration and reverse osmosis system will recycle 90% of the water used during denim manufacturing. As a result, no wastewater will be discharged into the environment, only evaporation loss. Once the system is up and running at Cone Denim Parras this summer, 100% of the water will be recycled and put back into our manufacturing process - saving over 140 million of gallons