Cone Denim's Mexico Operations Receives Oeko-Tex Certification
Cone Denim is now able to provide Oeko-Tex certified fabrics on a global basis.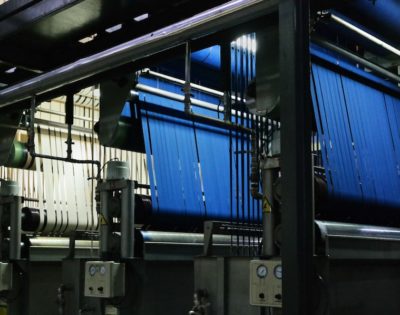 Cone Denim is now able to provide Oeko-Tex certified fabrics on a global basis.
The company announced Monday that its Cone Denim Parras and Cone Denim Yecapixtla operations in Mexico have received Oeko-Tex Standard 100 certification on selected denim products.
Oeko-Tex Standard 100 certification provides transparency in the textile supply chain and assures consumers that certified products have been produced without the use of illegal, regulated or other known harmful substances.
Cone's Jiaxing operation in China received certification in 2015.
"The expansion of our Oeko-Tex certification to denim fabrics produced from our Mexico facilities offers additional confidence in our products and opens new opportunities to our customers worldwide," said Steve Maggard, Cone Denim senior vice president operations and manufacturing.
The Oeko-Tex certification validates Cone's commitment to developing environmentally responsible denim practices.
The mill's Sustainblue line offers environmentally responsible denims comprised of recycled cotton, recycled polyester and sustainable yarns. In 2017, Cone introduced S Gene with Repreve. The construction combines advanced stretch technology with Repreve recycled polyester fiber, making it the most advanced sustainable dual-core stretch denim on the market.
We remain committed to responsible manufacturing and promoting sustainable practices and components within our products and processes that minimize our environmental footprint while providing our customers the highest level of denim innovation and design.
Cone Denim has operated in Mexico since 1995 producing both rigid and stretch, including S-Gene products and other high-performance and sustainable denim styles.
Source: Rivet, January 2018. Written by Angela Velasquez.
We are shifting the narrative to carve out a space to explore, have fun, and create a positive space.