Leading Sustainable Textile Innovation
As a global leader in denim authenticity and sustainable innovation, Cone Denim is committed to the responsible use of water in the manufacturing of our denim fabrics. Our Zero Liquid Discharge wastewater treatment system located at our Parras, Mexico mill plays a key role in reducing our water footprint by saving up to 100 million gallons of water a year. ZLD is just one example of Cone Denim's conservation efforts with participation in the UN Global Compact and CEO Water Mandate and our work to maintain a clear focus on SDG Goal #6 – Clean Water and Sanitation.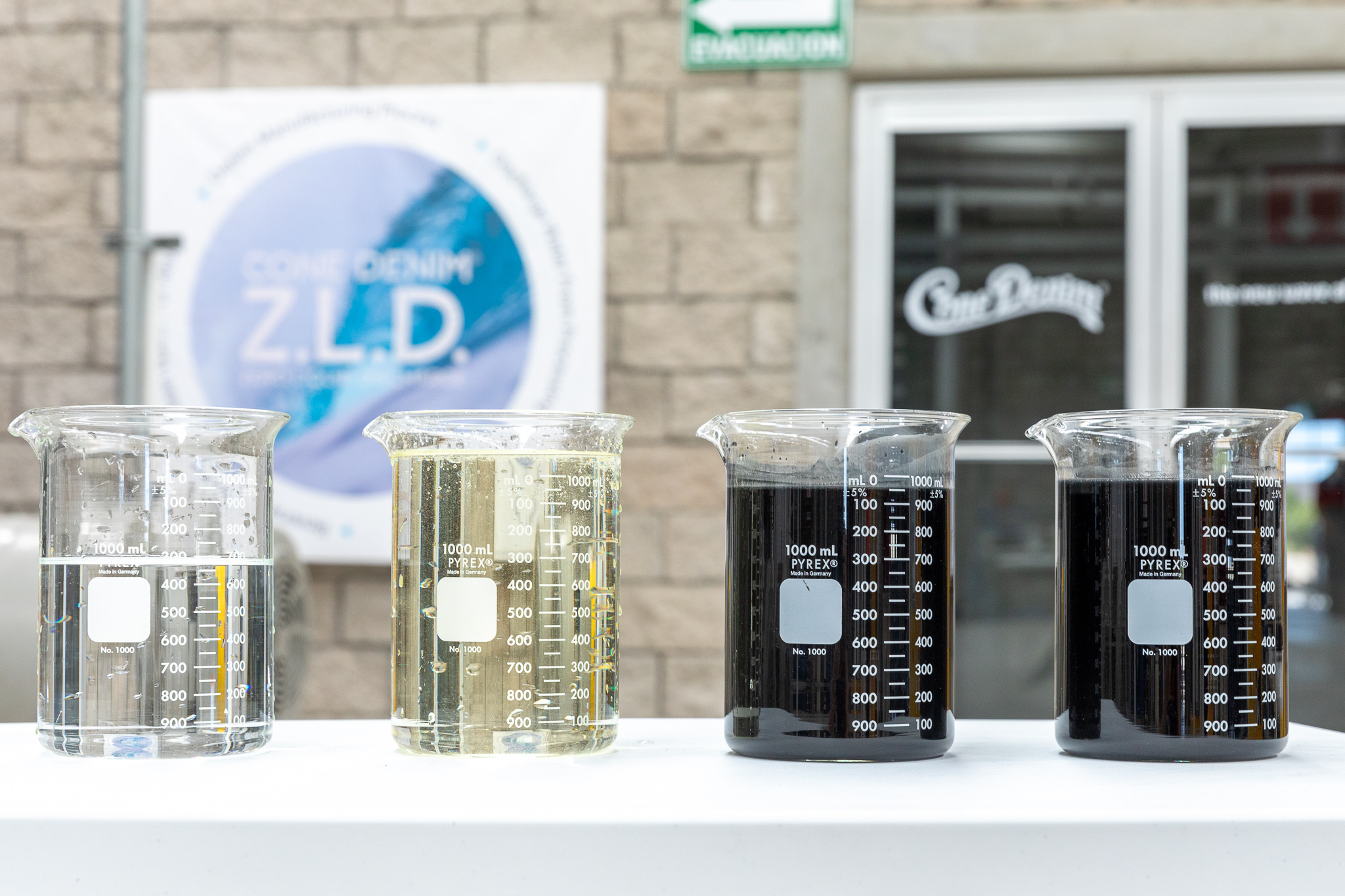 Zero Liquid Discharge is an innovative wastewater treatment system that recycles wastewater so it can be reused as clean water in the denim manufacturing process.
Our customized ultrafiltration and reverse osmosis system recycles 90 percent of the wastewater at Cone Denim's Parras Mexico facility. The recovered water is recycled back into the manufacturing process and eliminates the amount of wastewater that is discharged into the environment.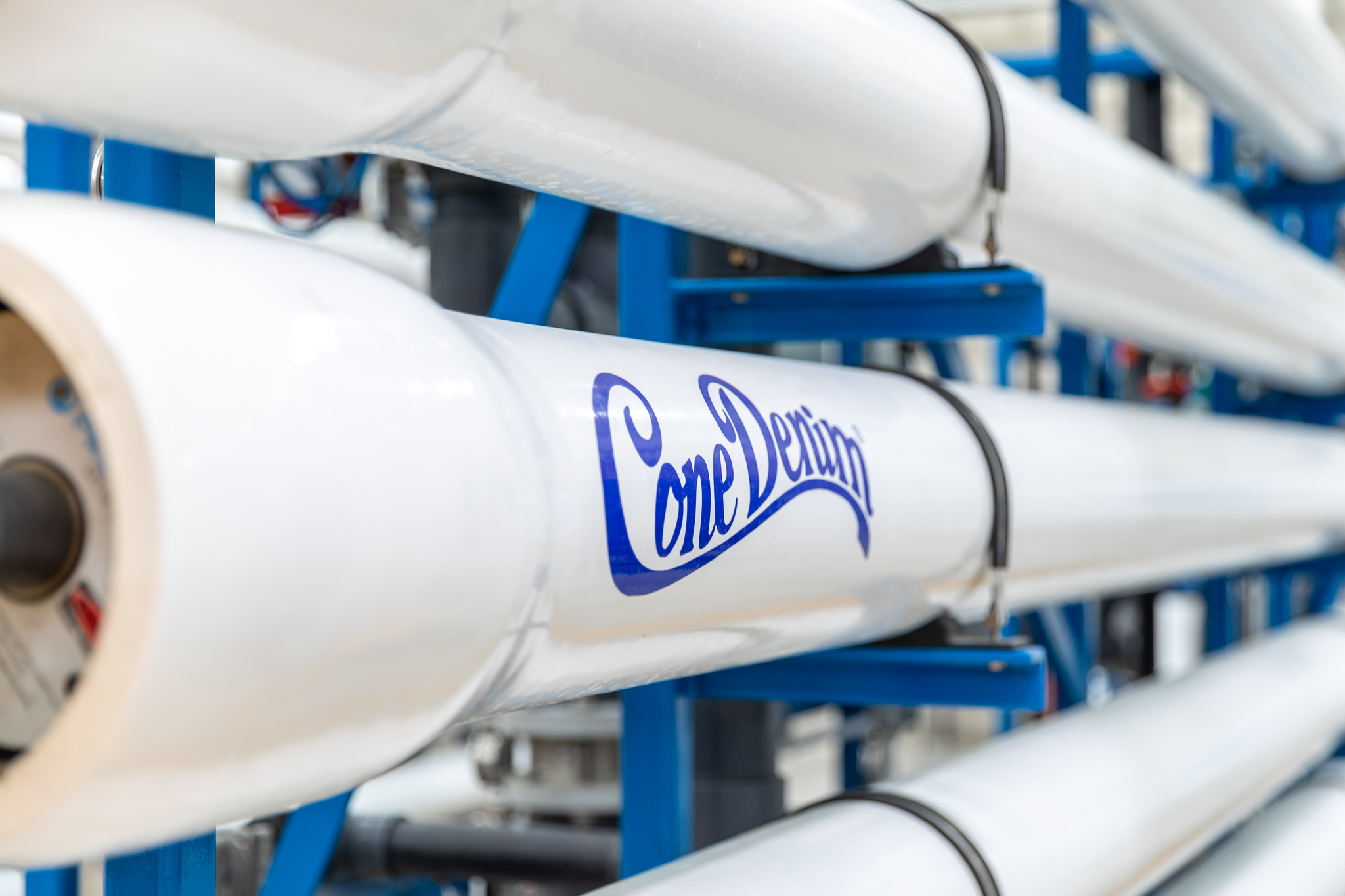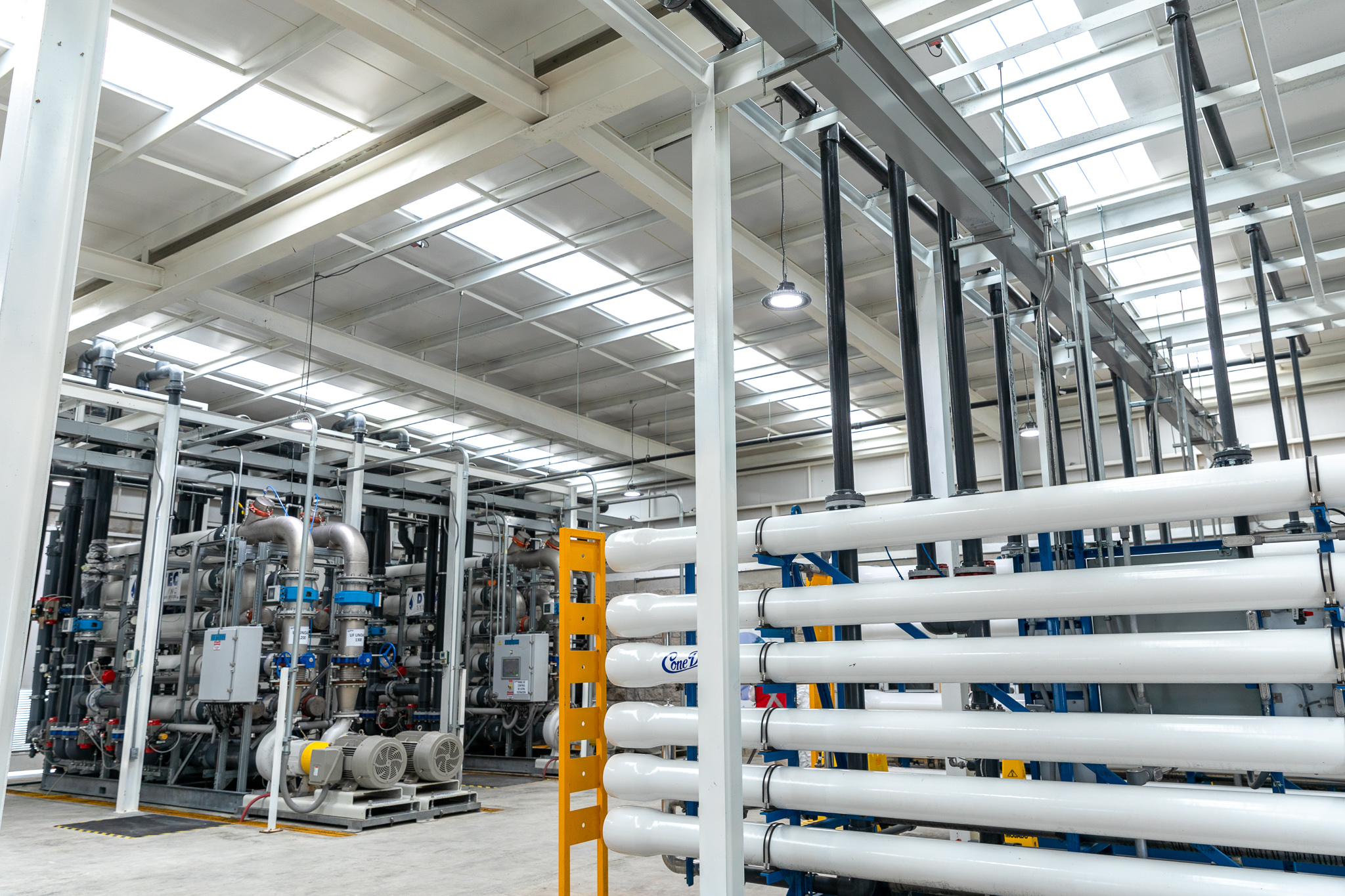 We're not changing the manufacturing process, just the water treatment process.
Cone Denim's multi-stage process treats 11,000 gallons of water per hour.
The first phase takes the discharged water from our manufacturing process and filters the wastewater to remove denim fibers and other organic substances.
After this phase is complete, the wastewater is sent to the ultrafiltration unit where it passes through five membranes, further separating any solids from the liquid.
In the final phase, the wastewater is treated with biological and reverse osmosis. Here, seven different membranes filter out the last remaining unwanted chemicals at a rate of up to 308 gallons (1,400 liters) per minute to deliver clean, soft water.
Our Zero Liquid Discharge wastewater treatment system allows our Cone Denim Parras mill to recycle up to 90% of its wastewater for reuse in the manufacturing process. The remaining 10% is captured in a pool outside the facility where sprinklers spray the water into the air where it evaporates.
Sustainblue™ is our environmentally friendly collection comprised of constructions using recycled fiber and sustainable components. This collection is constantly evolving and growing to reflect our commitment to the environment.
Join our email list to stay up to date on our latest sustainable initiatives or contact a sales rep to be a part of making every drop count.