Cone Denim Unveils 100 Percent Organic Cotton Denim
Cone Denim debuted its 100% organic cotton collection at Kingpins Amsterdam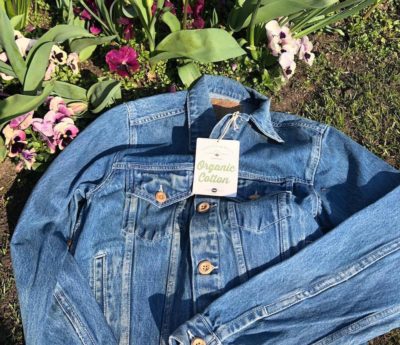 From Wrangler's investment in land stewardship, to Levi's adoption of laser finishing technology, legacy denim companies are taking the lead in sustainability.
A denim stalwart for more than 125 years, Cone Denim, is stepping up to the plate, too. The mill recently introduced its Organic Cotton Capsule collection of denim fabrics featuring iconic Cone Denim constructions made with 100 percent organically grown cotton.
The cotton used in the collection is grown without the use of pesticides, herbicides or synthetic fertilizers, according to Cone, and it's grown using methods and materials with a lower environmental impact.
The capsule collection is part of Cone's Sustainblue product range, which prioritizes fibers and yarns that have a reduce, reuse or recycle component. Pierette Scavuzzo, Cone Denim director of product design, said the organic cotton denim is an example of how the mill is "building sustainable components in our most authentic expressions as we continue our commitment to furthering sustainability."
This collection features true denim heritage meets sustainability.
Cone debuted the collection at Kingpins Amsterdam, where the topic of sustainability is a non-negotiable for most attendees. Sample garments were designed using 100 percent organic cotton denim, bio-degradable trim, wooden buttons and cotton sewing thread, providing "nature-friendly" design inspiration for brands and designers.