Cone Denim Adopts Oritain's Forensic-Based Traceability for Cotton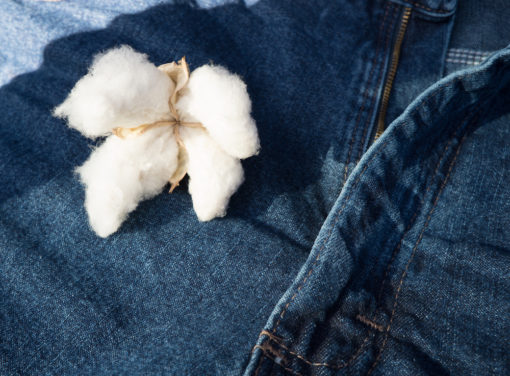 Cone Denim is partnering with Oritain, a product and supply-chain traceability specialist that uses forensic science and statistics to identify "origin footprints," to become the first denim mill to adopt this high level of end-to-end traceability for the cotton it uses.
To date, Oritain has mapped more than 90 percent of the world's cotton. The company's method combines forensic science and statistics to detect naturally occurring elements in the cotton itself, eliminating the need for additional foreign tracers such as spray or particles. Soil composition and other environmental factors give the cotton an inherent 'fingerprint' specific to each location. Oritain calls this the Origin Fingerprint.
Once these Origin Fingerprints have been created, they cannot be tampered with, replicated, or destroyed, unlike other traceability systems. Product can be tested at any point in the supply chain to verify origin claims.
Rupert Hodges, Oritain chief strategy officer, noted that this kind of origin information will only grow more important as time goes on. "Manufacturers, brand owners and retailers are increasingly focused on ensuring there is transparency within their supply chains," he said. "A huge part of this is knowing and trusting where their product comes from, especially when claiming a certain provenance or ethical standard."
The partnership marks a new era of technology for 128-year-old Cone Denim, a division of Elevated Textiles, and speaks to the denim industry's overall movement toward greater transparency. "Traceability and sustainability are no longer just industry buzzwords but strong-held values fast becoming the gold standard for our customers and the consumer," said Cone president Steve Maggard.
Oritain's technology also makes it possible to trace cotton without adding any steps to the manufacturing process—something Maggard said was especially important when considering implementing it at scale.
"Through this partnership, we are able to combine sustainable innovation with industry-leading traceability," he said. "Oritain's advanced science requires no changes to the manufacturing processes, giving us flexibility, scalability and ease of implementation, which are critical factors for us to provide our customers with the best product."
The partnership comes at a time when transparency is a top priority for consumers struggling to verify brands' sustainability claims. And many believe the Covid-19 pandemic will only further accelerate existing efforts to create a more sustainable and transparent supply chain.
In a recent interview, Ben Tomkins, Oritain business development manager U.K., said sustainability will be used to regain consumer trust post-pandemic and offer a means for brands to differentiate their value proposition following an initial slump in sales. "The recent outbreak has only heightened our minds to the impacts and fragility of a globalized world," he said.
Source: Sourcing Journal, by Liz Warren. Photo by: Christopher Boswell/Adobe